• Over 30 years of continuous experience in land surveying
• Internal building measurement surveys
• Sports field and Racecourse specialists
• Exhibition site and building setout specialists
• Existing Conditions Surveys
• Owner Operated for over 25 years
Our offices are based in Aberfeldie & Kensington, Melbourne and we carry out survey projects throughout Melbourne and Victoria.
Existing Conditions Surveys provides the best plans for use across multiple disciplines for design, construction and management.
Founded in 1995 by Roger Groppi, Existing Conditions Surveys is backed with over 35 years of continuous industry experience.
The Land Surveyors – Existing Conditions Surveys
As our company name suggests, Existing Conditions Surveys is what we do. We are a land surveying and architectural measurement firm specialising in existing condition feature and level surveys and existing or as-built floor plan measurement surveys.
We specialise in providing the best possible existing conditions or as-built survey plans in accordance with your requirements to save you time and money on any of your future or current developments or designs.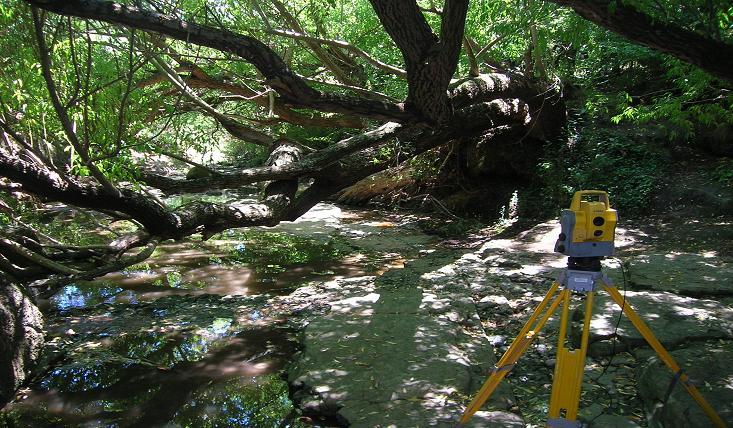 Our Philosophy
Get your existing conditions or as-built survey plans correct, precise and complete at the start of the project, and the design, management and construction phases will follow behind smoothly.
Being frugal at the start of your project may cost you thousands of dollars in the end. Whatever the cost, accurate, easy to read survey plans are one of the most important planning elements for any site project. They are used by all design and construction disciplines either for design, management or reference purposes and are essential to your project.
Get it right from the start with the right people.
Our experience has shown that spending a little extra on a survey in accordance with our recommendations at the start of your project will usually guarantee better quality survey information, which will be a useful reference base for all involved in your project from start to finish and beyond.
We are genuinely there to support you throughout your project.